Meal Delivery + Organic Catering In Arvada
Healthy alternatives that are delicious, local, and affordable. Serving Arvada and the surrounding areas.

CHOOSE YOUR PLAN

EASY ORDERING PROCESS
Serving Arvada and the Surrounding Areas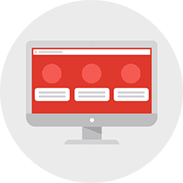 YOU CHOOSE
Choose the number of chef inspired meals you want delivered weekly.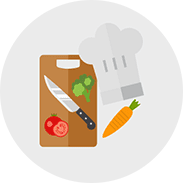 WE PREPARE
We prepare meals fresh, not frozen, and hand-deliver them directly to your door in Colorado.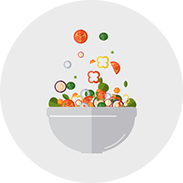 YOU ENJOY
Enjoy an incredibly healthy meal in less than two minutes.
Healthy + Organic Catering
in Arvada
We cater corporate events, holiday parties, and more!

LEARN MORE

WE BELIEVE IN BETTER FOOD. SIMPLY PUT.
We are committed to locally sourced ingredients from Colorado farmers to give you the highest quality food! We strive to hold ourselves beyond U.S.D.A. standards by giving you food that is sourced from the finest places within our beautiful state.
Delivering Satisfied Results All Across Arvada
"Super-Natural Eats catered my affiliate appreciation party for Moehling Realty. The recommended choices were perfect! I highly recommend Super-Natural Eats."
– Rick Moehlin
"They delivered delicious food to my daughter and my mom in Greeley. Both said the dinner was very fresh and wonderful. In fact, they will have the leftovers tonight and plan to order again."
– Jenna Martin
Healthy and delicious food shouldn't have to be requested, it should be required. Which is why, at Super Natural Eats, we are committed to giving our Arvada customers the best of the best. All of our food, whether you're getting food personally delivered to your front door or having a corporate event catered, is sourced from local Colorado farmers to ensure the highest quality taste and nutritional value. When you eat and order local, you're not only supporting local farmers but you're also getting ingredients that are fresh, giving your food that delicious Colorado taste.
We also have a wide variety of meals that are designed to fit into your lifestyle. Whether you're someone who is gluten intolerant, diary free, vegetarian, vegan, or anything else, we have meal options for you! We understand that everyone is different and that should reflect in your food! No matter what you need, our experts are able to cater to you and your needs. Arvada is a unique area withs so much character, which is why you want a meal service to reflect that! As Colorado locals ourselves, we give you that signature flare when it comes to our meals.
Super Natural Eats takes the guesswork out of grocery shopping, prepping your meals, or having to supply food for your next big event. Simply choose your meal plan and we do the rest! All of our recipes are chef curated and will be sure to wow you and your guests at your next event in Arvada or the surrounding area! Connect with us today to set up your next catering or meal delivery service. We're a Colorado local business and are proudly serving Arvada and other Colorado areas. We also serve Northern Colorado and Denver too. Check to see if your home is in our delivery radius. Get started today and live a healthier lifestyle through Super Natural Eats.